Office Shift and Assistance to the Detainee | Office Shift and Assistance to the Detained Person - City of Justice
Abanico de los derechos lingüísticos. ¡Hagamos visible el catalán en la justicia con un clic!
Si eres abogado o abogada y quieres ejercer en catalán, tienes a tu disposición las herramientas y recursos gratuitos que facilitan la consulta de la legislación oficial en catalán, la traducción automática de documentos Word, la resolución rápida de dudas lingüísticas, y también la descarga gratuita de formularios jurídicos actualizados, así como la formación en lengua.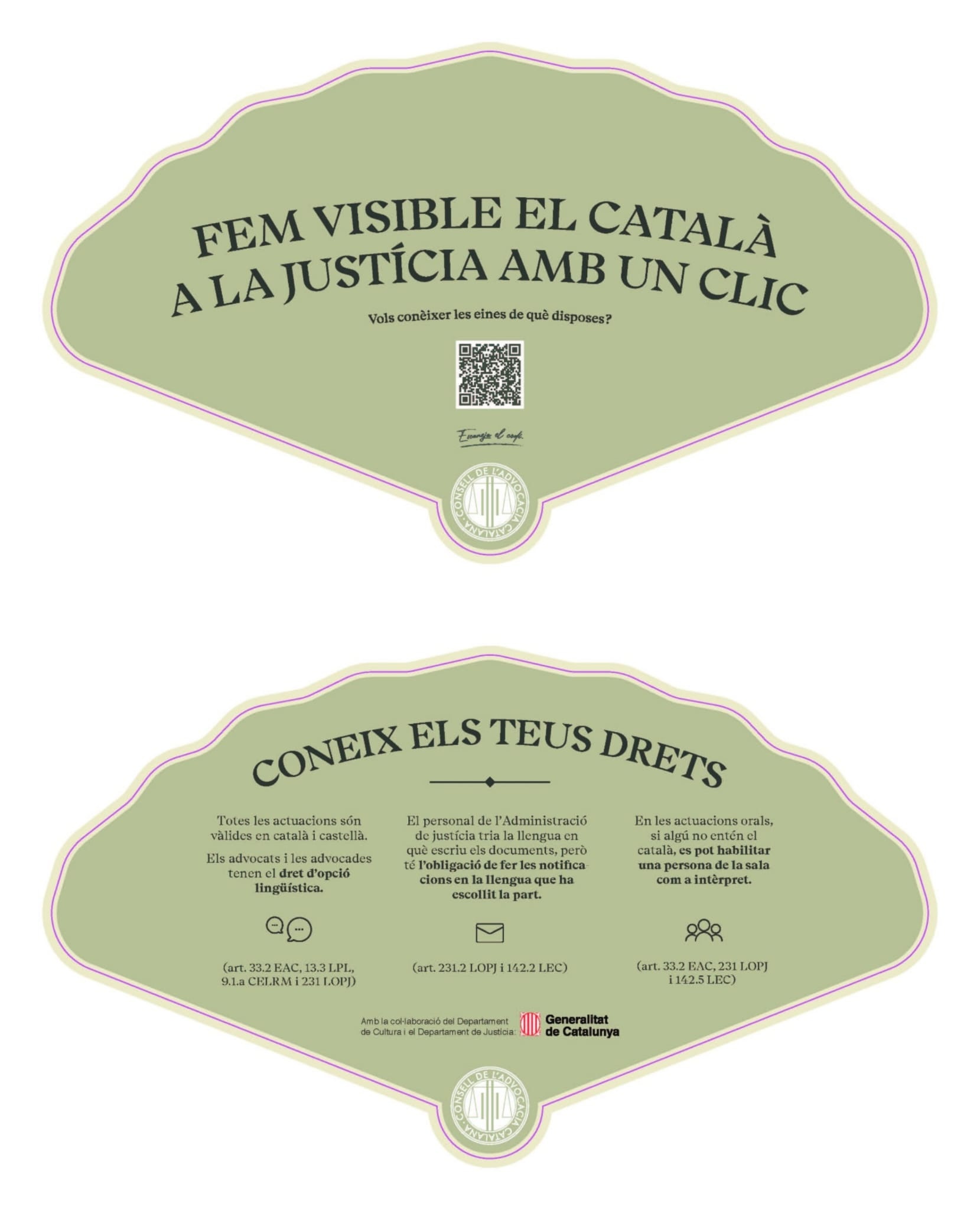 Documents
Office Shift and Assistance to the Detained Person - City of Justice | Office shift and Assistance to the Detainee

207.56 Kb

pdf
Contact
Turno de Oficio y Asistencia a la Persona Detenida - Ciudad de la Justicia

ASISTENCIA: 902123365 / 932974399 / 936011203
TURNO DE OFICIO: 934871350
ÁREA JURÍDICA: 934329015