International | ICAB International Department
The ICAB, present at the 30th Anniversary of the FBE
30 Years FBE. FBE General Congress 2022 Palermo November, 17th-19th 2022 | ICAB · Advocacia Barcelona | Vimeo.
Founded in our Association during the deanery of Mr. Eugeni Gay, who was the first president, the Federation brings together more than 200 European Bar Associations, which represent more than one million lawyers.
In this meeting, under the title Lawyers under attack, topics as importas as professional secrecy, the practice of law in times of political and social conflicts or the necessary vigilance towards our mental health have been discussed.
The ICAB MP took part in the panel on how stress, anxiety and professional concerns affect the work of lawyers, together with Stephanie Boyce, outgoing president of the Law Society of England & Wales; Sabine Fuhrmann, president of the Saxony Bar; Olivia Longrigg, Fellow of the Westminster & Holborn Law Society; Magdalena Witkowska, dean of the Gdansk Bar Association; moderated by Izabela Konopacka, first vice-president of the FBE.
The FBE General Congress was held in the Italian city of Parlemo from 17 to 19 November 2022.
The ICAB, always present in all forums for the defense and promotion of the profession, also at an international level.
#30yearsFBE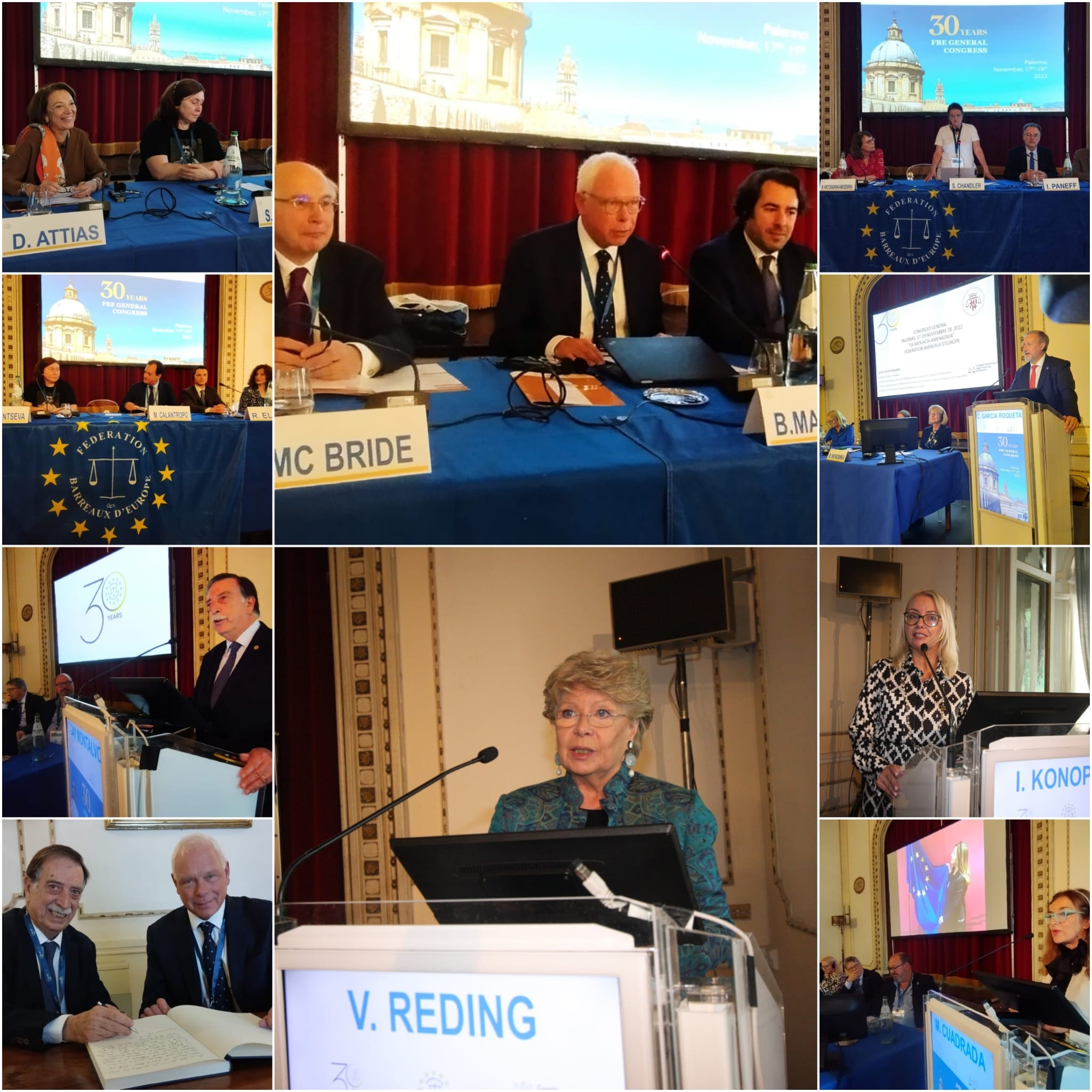 Contact
Internacional

93 496 19 21 / 93 496 18 80
Lunes a jueves: 9h a 18h / Viernes: 9h a 15h